The 6534-3 is a HVAC Service Order / Invoice that helps you save time. Preprinted columns and check boxes make sure you can accurately detail the work performed. This form is a NEBS Best Seller. The 6534-3 HVAC Service Order/Invoice is covered by our 100% Satisfaction Guarantee.
Request a Free Sample!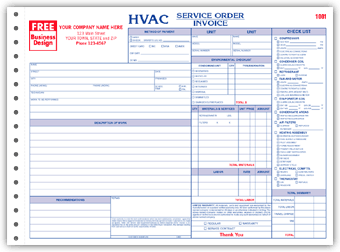 The 6534 HVAC Service Order/Invoice is available in 3 carbonless copies.
Your company imprint and logo are ALWAYS FREE!
We now have:
301 Piece Starter Kit $114.00
The horizontal format provides enough room for a detailed HVAC Description.
Heating & Air Conditioning terms are listed with easy check boxes.